Many of us, myself included, quietly celebrated as our children returned to school this week. This means that we once again will be logging into our parental communication apps.
In much the same way these easy to use parental communication apps help teachers and schools keep parents informed, CareApp provides families with a personalised and reassuring window into the care and wellbeing of their loved ones. CareApp enables aged care providers to easily post notices, events and newsletters to keep families informed. It also allows you to instantly share images, send videos and just like Zoom or FaceTime, CareApp has live video chat, keeping everyone connected.
To help you support your home and make sure no family misses any beautiful care moments, CareApp is offering you FREE access right up until 30th June 2021. No hidden costs or funny business. Simply go to careapp.com.au/join and enter the code Back2School before 28th February 2021 to gain free access for your entire community.
It's our small way to show you that "We've got you".
Please do not hesitate to call me on 0407 719 796 or email me anytime at [email protected].
Warmly,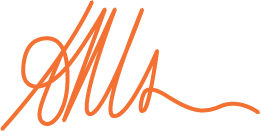 Allison Nikula
Founder & CEO
CareApp